Day 29
I believe I have it in me : Carolyn Yates
I believe I have it in me to become a breath, a pile of bones, moss on a stone.
I believe I have it in me to be tucked away, stilled in a caul of mold,
folded into dry twig and hazel husk.
But what I was is still here,
a discord, a fissure, a fracture healed.
Still here, a mosquito bite, a scratch, a graze,
a bruise, a metronome, a heart attack.
A rippled pond.
Still.
Here.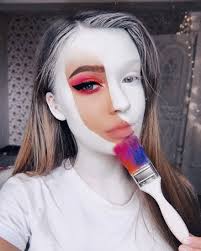 Extract from a novel - Mrs Fitzgerald - in progress : Jean Manson
......Helen was, after all, a master – or is that mistress? – of disguise. She revelled in her talent for deception; that was what made her so good at what she did.
"Mrs Fitzgerald" required a certain look, but thankfully not a huge amount of make-up. She picked up the navy slacks and her white Hermès blouse, and found a pair of tan Louboutins, all of which she placed on her bed while she started getting ready. She still had three hours to get into character before she needed to meet Oliver.
As Helen stepped into the shower she marvelled at what Luke would say about her current situation. "You could wrap the world round your little finger, if you would only listen to me," he had once said to her. One thing was certain – if she had listened to him, she wouldn't be in the position she was in right now. The same couldn't be said for poor Luke.
Hair towel-dried, she began the transformation. A stylish blow-dry, with her auburn hair falling in gentle waves about her face. Contact lenses put in place, changing her brown eyes to a striking green. Expertly applied eyeshadow, just enough to enhance the colour of her eyes, but subtle enough to look natural. A coat of mascara on her lashes. Precision-pencilled eyebrows. Rose-tinted blusher, and pale pink lipstick. "Mrs Fitzgerald" also had very particular tastes in underwear - a matching cream lace-embroidered set would be perfect for today's outfit. Underwear was important; after all, she never knew who she might need to show them to. Tan stockings rolled on, before sliding on the rest of the outfit from her bed. To finish, an exquisite pair of Cartier earrings – white gold pearl drops studded with real diamonds – and a spritz of Henry Jacques perfume.